This page is here so you can top up your "healing bank" or if you want to book a healing in advance. If you would like your healing immediately, please go to the Instant Healing page in the menu on the left instead, to cut any waiting times.
Offer for new clients
I'd like to welcome new clients with a £5 discount off your first healing session. Please quote the offer code "
Start my healing journey
" in your enquiry to claim it. I do discounts and extras for my regular clients so don't worry, you won't lose out.
Contact me
to claim.
You can pay now using your credit or debit card. You do not need to have a PayPal account to use this checkout.


Pay with bitcoin
you can download or save the image below which should have all the info you need to pay with Bitcoin.
Click to open this image larger in a new tab. It should have all the info you need.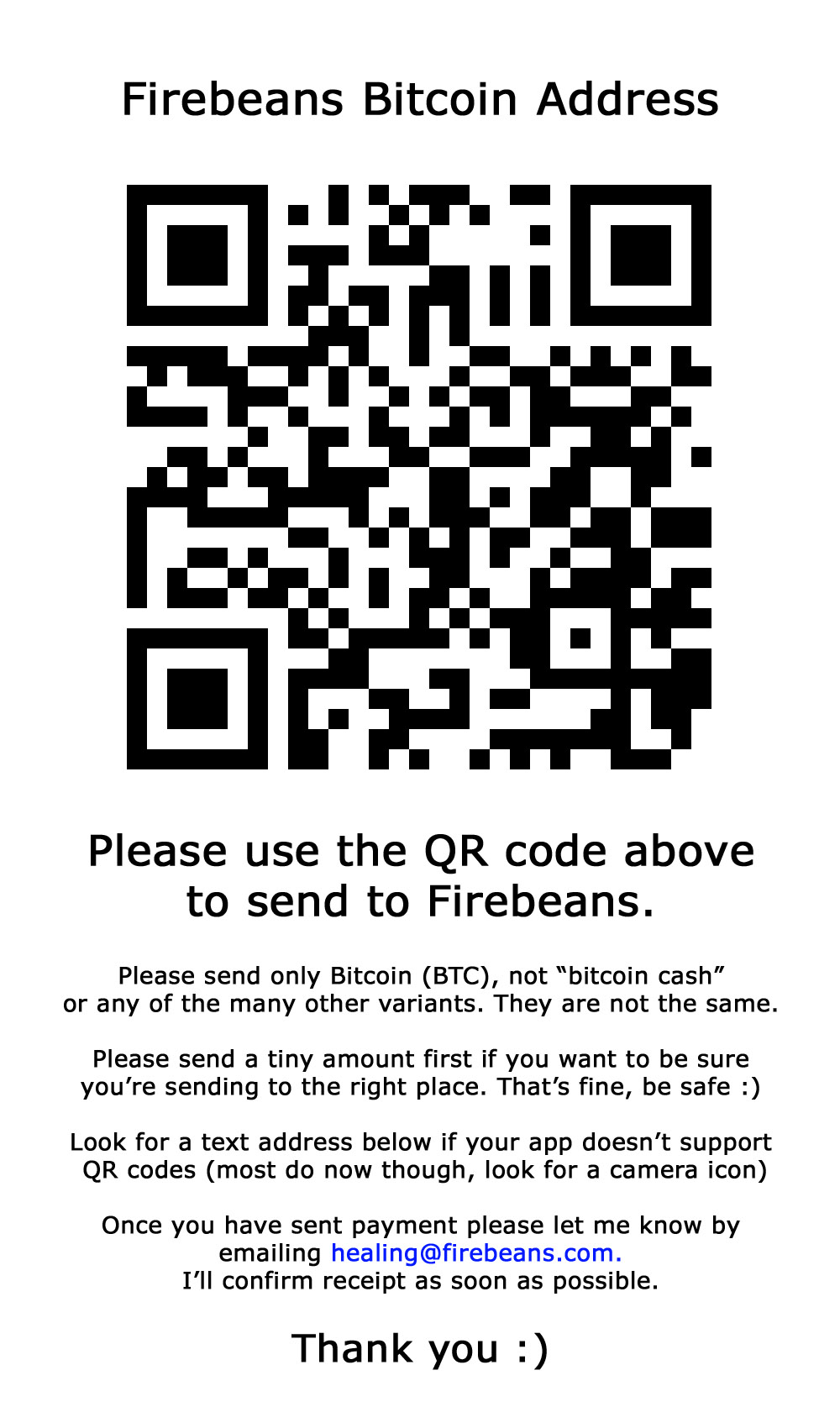 If your wallet doesn't support QR codes then please use the address below to make manual payment:
You can buy Bitcoin in lots of places. The "Cash" app (from square/twitter) works well to buy BTC in the USA but is not available in the UK yet. Coinbase may be a better option for EU/UK folks.